Stigma surrounding mental health is something that every community deals with, even in this current day and age. These stigmas are even more pronounced in traditional religious communities where mental illness gets chalked up to supernatural entities. As a result, many individuals in Muslim communities, especially the youth, do not get the attention they need in order to properly and safely tackle mental health issues. Two issues that are relevant in the lives of many Muslim youth today are self-harm and substance abuse. These two issues, already a serious global health and medical problem affecting people of many backgrounds, are highly stigmatized within Muslim populations. This leads to a lack of self-reporting and subsequently, a lack of treatment for those harming themselves physically or through repeated drug use.
There is a lack of education and available resources for addressing sexuality with young Muslims in an age-appropriate manner and through an Islamic lens. This becomes worrisome when students are opted out of sex-education classes at school with no alternative education at home or in Islamic institutions. Muslim parents are not fully equipped to have the 'birds and the bees' talk with their children and this becomes problematic when curiosity outside the classroom leads to the dark web.
"For 15 years, I thought I had the happiest marriage. I believed I was one of the lucky ones, but then I found out he was having an affair. It devastated me! It was like waking up to a nightmare from a fairy tale…I know Allah tests those he loves, but I couldn't handle it."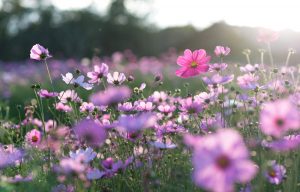 As Muslim clinicians, advocating for the basic human rights of the LGBTQ community is a step toward social justice for one of many vulnerable populations. The clinical consequences of neglecting to support LGBT youth and individuals is staggering, including risk of suicide, other mental illness, substance abuse, and ongoing trauma from discrimination.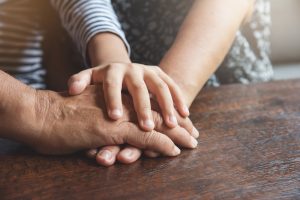 Since the publication of The Family and Youth Institute (FYI)  Suicide Prevention and Intervention Resources in September of 2017, over 6000 people have accessed the Suicide Prevention and Intervention Resources on the website and almost 25,000 have accessed them through social media outreach. Mosques and community centers are starting to address suicide and mental health issues in programming and Friday sermons. As Sheikh Yaser Birjas mentioned in a Friday sermon this past September, "We live in one society, we are not immune. Cultural shame leads people to feel isolated. There is no shame in seeking help. It is obligatory if you need help or know someone who does that you should seek it [professional help]."
Another call came in. I knew what to expect — another woman, distressed and frantic. Her marriage was falling apart, and she was eager to piece it back together, or figure out what else she could do to make it work. Ending the marriage was not on the table for her, but she was drastically unhappy, and so was her spouse. He was a good person, she said, but their marriage was gasping for air — what could she do to bring it back to life?