Journal of Muslim Mental Health
The Journal of Muslim Mental Health is an interdisciplinary peer-reviewed academic journal and publishes articles exploring social, cultural, medical, theological, historical, and psychological factors affecting the mental health of Muslims in the United States and globally. The journal publishes research and clinical material, including research articles, reviews, and reflections on clinical practice.
The Journal of Muslim Mental Health is a much-needed resource for professionals seeking to identify and explore the mental health care needs of Muslims in all areas of the world.
This peer-reviewed academic journal is the first of its kind. Serving as a foundational element for the foundation, the journal established itself through the collaboration with Taylor & Francis Group (Routledge). The advisory board consists of individuals from throughout the world bringing their expertise from diverse fields of study.
Hamada Hamid Altalib, D.O., M.P.H., (Chief Editor) is an Associate Professor at the Yale School of Medicine Departments of Neurology and Psychiatry. He graduated from medical school at Michigan State University and completed an internal medicine internship at Cook County Hospital in Chicago, Illinois. He then spent a year as a Fulbright fellow studying the public health problems of Jordanians with various neuropsychiatric illnesses. He completed a post-doctoral epilepsy fellowship at Yale University after a combined residency in neurology and psychiatry program at NYU. His current research interests include the role of culture in the presentation and management of neuropsychiatric illnesses.
Farha Abbasi, MD (Managing Editor) is a Clinical Assistant Professor at Michigan State University Department of Psychiatry, where she completed her psychiatry residency as well. She has been an American Psychiatry Minority Fellow and has taught and mentored medical students, residents, and graduate students on how to conduct cross-cultural psychiatric assessments and counseling.
Mary Firdawsi, B.A. (Assistant Editor) is the Administrative Lead at the Michigan State University Muslim Studies Program and the Department of Psychiatry's Muslim Mentatl Health office. She coordinates the editorial board, including the peer review process, for the Journal of Muslim Mental Health.
Ulrick Vieux Jr., M.S., D.O. is an Adjunct Assistant Professor at Touro College of Osteopathic Medicine Deparment of Psychiatry, Psychiatry Residency Training Director and Director of Consultation & Liaison at Orange Regional Medical Center. He is board certified in Child and Adolescent Psychiatry. He has extensive teaching experience and has been actively engaged in community outreach and educationi programs.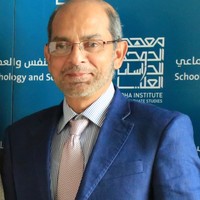 Amber Haque Ph. D is Associate Professor in the Department of Psychology at UAE University in Al Ain, United Arab Emirates. As former Associate Professor and Chair of the Department of Psychology at the International Islamic University, Kuala Lumpur, Malaysia he was involved in the teaching, curriculum design, and supervision of postgraduate students. Dr. Haque also practiced psychology in the State of Michigan from 1983-1996. His own research has resulted in publications on topics such as Malaysian mental health care and the role of religion in mental health. His most recent edited books include "Psychology in Malaysia" and "Psychology of Personality: Islamic Perspectives."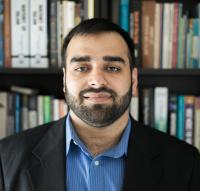 Fahad Khan Psy.D, LCPC has a Doctorate in Clinical Psychology and a Masters degree in Biomedical Sciences. He is also a Hafiz of the Qur'an (having committed the entire Qur'an to memory) and has studied Islamic studies with various scholars in the Muslim world and the US. He is currently a student at Darul Qasim continuing his Arabic and Islamic studies under the supervision of Sh. Amin Kholwadia. He is a faculty member at Concordia University Chicago and College of DuPage. He has conducted research studies on help-seeking attitudes of Muslim Americans as well as the effects of Acculturation & Religiosity on Psychological Distress. The primary focus of his clinical training has been with children and adolescents suffering from serious mental illnesses. However, he has had a broad range of experiences dealing with individuals from all age groups and cultural backgrounds.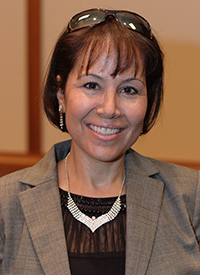 Wahiba Abu-Ras, M.S.W., Ph.D received her Ph.D. from Columbia University School of Social Work.  Previously, she received her Fulbright fellowship to study Public Administration at J.F. Kennedy School of Government at Harvard University. Currently, Dr. Abu-Ras is an Associate Professor at Adelphi University, School of Cocial Work. Her research area of concentration is on mental health among Muslim and Arab-Americans. Dr. Abu-Ras has published over 25 articles and book chapters on various topics including: the impact of 9/11 on the Muslim community; role of religion/Imams in mental health sitting, and the needs of chaplaincy services for Muslim patients, substance use among college students, barriers to services among battered Arab women, challenges facing parents of children with disabilities, and Beliefs and practices about Breast-Self Examination among Muslim women.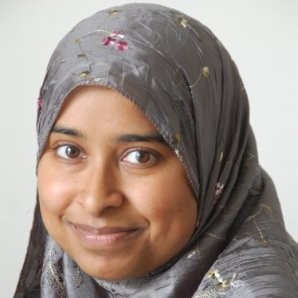 Sameera Ahmed, Ph.D is the Director of the Family & Youth Institute (FYI) where she conducts research and psycho-educational programs on Muslim youth and methods to strengthen marriages and families. She holds a Doctorate in Clinical Psychology and serves as a psychologist at Advanced Counseling located in Canton, MI. She has been extensively involved within the Muslim community at the grassroots level and nationally, primarily through MAS Youth, an organization aimed at empowering young people. She has developed numerous training programs on leadership and management issues, personal development, parenting, pre-marriage, marriage and family strengthening programs which she presents across the nation.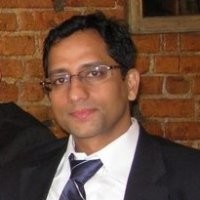 Osman M. Ali, M.D. is an Assistant Professor at the University of Texas Southwestern Medical Center and Staff Paychiatrist at VA North Texas Health Care System. He completed his general psychiatry residency at Cornell University in 2003 and a fellowship in public psychiatry at Columbia University.  He was the primary investigator for research on imams' roles in meeting the counseling needs of Muslim communities in the United States and a founding member of IMMH.  Currently, his interests are with academic contributions and community education efforts to reduce stigma and improve access to culturally-appropriate care.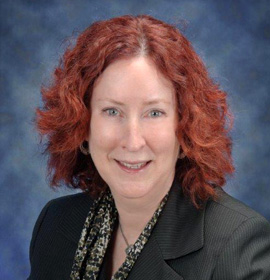 Cynthia Arfken, Ph.D is a Professor in the Department of Psychiatry and Behavioral Neurosciences at Wayne State University. Her research expertise is on alcohol and drug abuse epidemiology and health services research. As an epidemiologist, she was selected to monitor trends in drug use for the Detroit metropolitan area as part of a national sentinel system on the emergence of new drugs, new methods of administration, and new use by demographic groups. Based upon the monitoring of the area with the highest density of Arab Americans in the country, she developed a focus on the alcohol and drug use patterns among Arab Americans and American Muslims. In addition to her publications and service as guest editor of a special issue on Substance Abuse in the Arab World for the Journal of Muslim Mental Health and on the editorial board of the Journal of Muslim Mental Health, she directs and collaborates on multiple research projects addressing mental health and substance abuse among Arab Americans and American Muslims.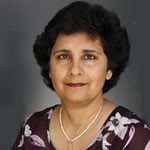 Nigar G. Khawaja, Ph.D is a Senior Lecturer in Clinical Psychology in the School of Psychology & Counselling of the Queensland University of Technology. In addition to being a well-respected teacher and advisor, she has published in numerous academic refereed journals, while maintaining a part-time private practice in clinical psychology in Australia.
Lamise Shawahin, Ph.D is an Assistant Professor in the Division of Psychology and Counseling at Governors State University. Her research centers on exploring risk and resilience factors among by ethic and religious minority individuals within the United States. Dr. Shawahin has published and presented on issues related to Muslim mental health, health disparities, cultural competence, counseling considerations for diverse populations, anti Muslim prejudice, and social justice. She completed her doctoral training in Counseling Psychology at Purdue University. Dr. Shawahin completed her pre and post doctoral clinical training in American Psychological Association (APA) accredited training programs with an emphasis on rehabilitation psychology and health psychology.
Carrie York Al-Karam, Ph.D is currently a Visiting Assistant Professor in the Departments of Religious Studies and International Studies at the University of Iowa. She conducts research, publishes, and teaches on Psychology of Religion and Spirituality, Islamic Psychology and Muslim Mental Health, and Spiritually Integrated Psychotherapy. Dr. Al-Karam is also Director of Al-Karam Lab for Islamic Psychology. Originally from upstate NY, she lived abroad for nearly 17 years in places such as the United Arab Emirates (10 years), Lebanon, France, Russia, Latvia, Turkey, and Singapore.
Tahereh Ziaian, Ph.D is a Senior Lecturer at University of South Australia School of Nursing and Midwifery. She graduated from Tehran University, Persia, with Honors majoring in Counseling and Advice before immigrating to Australia in 1986. She completed her Masters in Educational Psychology and PhD in Health Psychology at Adelaide University. She has been appointed by the Governor of South Australia to be a deputy member of Health Performance Council (HPC), to play a key role in advising the Minister For Health on the effectiveness of the health system and health outcomes for South Australians and specific population groups. She has been engaged in cross-cultural psychology and public health research, in both qualitative and quantitative research methods for more than 19 years and have made substantial contributions to the public discourse on migrants' and refugees' mental health in Australia.
Tarek Zidan, M.S.W., Ph.D is an Assistant Professor of the Indiana University School of Social Work (IUSSW) in South Bend (IUSB). His research interests include Arab Americans' attitudes toward persons with developmental disabilities, Muslim Americans' mental health and well-being as well as an online social work education. He received his BSW from the Higher Institute of Social Work in Aswan, Egypt, MSW from the Brown School of Social Work at Washington University in St. Louis, MO and Ph.D. in social work from Howard University in Washington, D.C. He teaches research and practice evaluation in the BSW and MSW programs.
Ihsan Al-Issa, Ph.D
Mona M. Amer, Ph.D.
Malik Badri, Ph. D
Abdul Basit, Ph.D
Hanif Bobat, B.Sc.
Patrick Corrigan, Psy.D
Hanan Dover, M.A.
Robert Elliott, Ph. D
John Graham M.A. M.S.W., Ph. D
Haythem Khayat, M.D.
Harold Koenig, M.D., M.H.Sc.
Margaret Kornfeld, Ph.D
Alean Al-Krenawi, Ph.D
Ingrid Mattson, Ph.D
Amina McCloud, Ph.D
Richard Mollica, M.D., M.A.R.
Marjorie Rock, M.S.W., Ph. D
Ahsan Sheikh, M.D.
John Tuskan, R.N., M.S.N.
Azhar M Zain, M.D.
Rachel Jenkins, M.D.
Adnan Takriti, M.D.
Submit a Journal Article Today!