With the COVID-19 pandemic catching the world by surprise, physicians and other healthcare providers have had to find ways to continue providing patients with treatment, while also keeping patients safe from possible infection. This spans physical and mental health treatment providers and facilities. Furthermore, studies have shown American Muslims often do not seek mental health services due to stigma and discomfort with sharing their stories to "strangers".  Telehealth has become ever more important to help American Muslims and the general population access services.
Another call came in. I knew what to expect — another woman, distressed and frantic. Her marriage was falling apart, and she was eager to piece it back together, or figure out what else she could do to make it work. Ending the marriage was not on the table for her, but she was drastically unhappy, and so was her spouse. He was a good person, she said, but their marriage was gasping for air — what could she do to bring it back to life?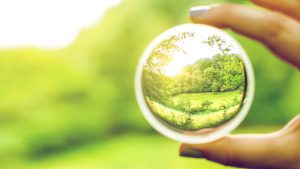 There is an oft-repeated verse of the Qur'an that says, "Ask the people of knowledge if you don't know."  It encourages consultation of an expert in times of crisis. In Muslim America, it means that the Imam, both grounded in Islamic knowledge and in a position of public trust, is often the first person American Muslims think to call in times of crisis.  Far too often, it means that the late night callers – one reporting spousal abuse, a teenager with issues at school, and another seeking a listening ear – believe that the Imam holds an immediate solution to their problem. Far too often, the person some of these individuals truly need is a mental health professional.