Join us in-person or on Zoom, and reconnect with the Muslim mental health professional community!
Mentoring is characterized by the bidirectional exchange of knowledge and skills to promote professional growth and personal gratification. Through meaningful partnerships in learning, Muslim mental health professionals are well equipped to support students, trainees, young professionals and peers. This article provides an overview of Mentorship, Coaching, and Supervision as conceptual learning frameworks supported by evidence-based literature.
A successful mentorship is a partnership in learning – individuals committed to helping one another become fuller versions of themselves. It is a joint venture of sharing responsibility for learning. Good intentions, however, are not enough. Effective mentoring takes time; and in the mentor relationship, time is currency. Mentors donate time – time that could be used to pursue one's own career goals or to install a new backsplash- to someone else's career development. Incorporating mentor-specific time management techniques, aligning expectations, and clarifying boundaries gives mentors the ability and availability to contribute to the mentoring partnership in a meaningful way. Consistency, efficiency, and mutual benefit is the best way to ensure the mentorship enjoys a healthy, purposeful existence.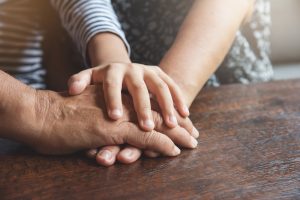 Since the publication of The Family and Youth Institute (FYI)  Suicide Prevention and Intervention Resources in September of 2017, over 6000 people have accessed the Suicide Prevention and Intervention Resources on the website and almost 25,000 have accessed them through social media outreach. Mosques and community centers are starting to address suicide and mental health issues in programming and Friday sermons. As Sheikh Yaser Birjas mentioned in a Friday sermon this past September, "We live in one society, we are not immune. Cultural shame leads people to feel isolated. There is no shame in seeking help. It is obligatory if you need help or know someone who does that you should seek it [professional help]."
Another call came in. I knew what to expect — another woman, distressed and frantic. Her marriage was falling apart, and she was eager to piece it back together, or figure out what else she could do to make it work. Ending the marriage was not on the table for her, but she was drastically unhappy, and so was her spouse. He was a good person, she said, but their marriage was gasping for air — what could she do to bring it back to life?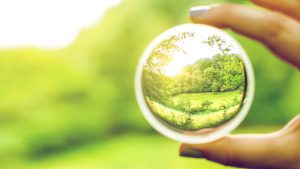 There is an oft-repeated verse of the Qur'an that says, "Ask the people of knowledge if you don't know."  It encourages consultation of an expert in times of crisis. In Muslim America, it means that the Imam, both grounded in Islamic knowledge and in a position of public trust, is often the first person American Muslims think to call in times of crisis.  Far too often, it means that the late night callers – one reporting spousal abuse, a teenager with issues at school, and another seeking a listening ear – believe that the Imam holds an immediate solution to their problem. Far too often, the person some of these individuals truly need is a mental health professional.