With the COVID-19 pandemic catching the world by surprise, physicians and other healthcare providers have had to find ways to continue providing patients with treatment, while also keeping patients safe from possible infection. This spans physical and mental health treatment providers and facilities. Furthermore, studies have shown American Muslims often do not seek mental health services due to stigma and discomfort with sharing their stories to "strangers".  Telehealth has become ever more important to help American Muslims and the general population access services.
It has been quite a month. A month since a microscopic force turned our worlds upside down.  Thanks to Zoom meetups, memes, and attempting to homeschool four kids, I am relatively stable emotionally. But there are moments the emotions start to overflow and I get overwhelmed with anxious thoughts or become overcome with grief. I know I'm not the only one. Besides being mental health professionals, we have other roles too, as parents, children, in-laws, siblings and friends. And with these various roles come a plethora of responsibilities.  Sometimes it feels like we have to hold it together to keep everyone else from falling apart. And so, I wanted to check in with YOU, my fellow healers — when was the last time someone asked, "how are you doing today?" 
Stigma surrounding mental health is something that every community deals with, even in this current day and age. These stigmas are even more pronounced in traditional religious communities where mental illness gets chalked up to supernatural entities. As a result, many individuals in Muslim communities, especially the youth, do not get the attention they need in order to properly and safely tackle mental health issues. Two issues that are relevant in the lives of many Muslim youth today are self-harm and substance abuse. These two issues, already a serious global health and medical problem affecting people of many backgrounds, are highly stigmatized within Muslim populations. This leads to a lack of self-reporting and subsequently, a lack of treatment for those harming themselves physically or through repeated drug use.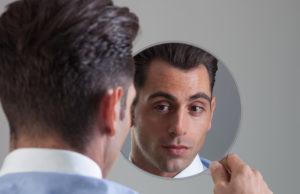 The normalization of narcissism has become a prevalent issue in society, one commonly displayed in a positive light in the media. Our culture celebrates athletes whose trash-talking and declarations of being "the best" are coded as "swag" as well as high-powered, overpaid executives whose grandiose behavior is framed as bold.  Until recently, politicians fixated on their own achievements were excused as simply being politicians. The perceived success of celebrities, whether they be athletes or movie stars, further perpetuates the myth that narcissism leads to authority, influence, and wealth.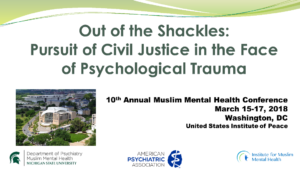 I was introduced to the work of the Institute of Muslim Mental Health during their 2016 Annual Conference. It was my first glimpse of the diverse, passionate community of helpers who have been pioneering into innovative and critical work to address the needs of a deeply underserved population. Workshops about substance abuse, crisis management, community outreach, international trauma work and systemic policy issues demonstrated the breadth of focus engaging Muslim mental health providers throughout the world. Experiencing the excitement shared by presenters and researchers encouraged me to join IMMH to help in any way I could.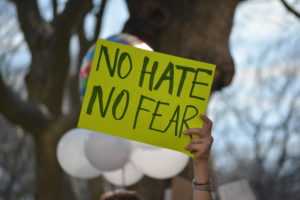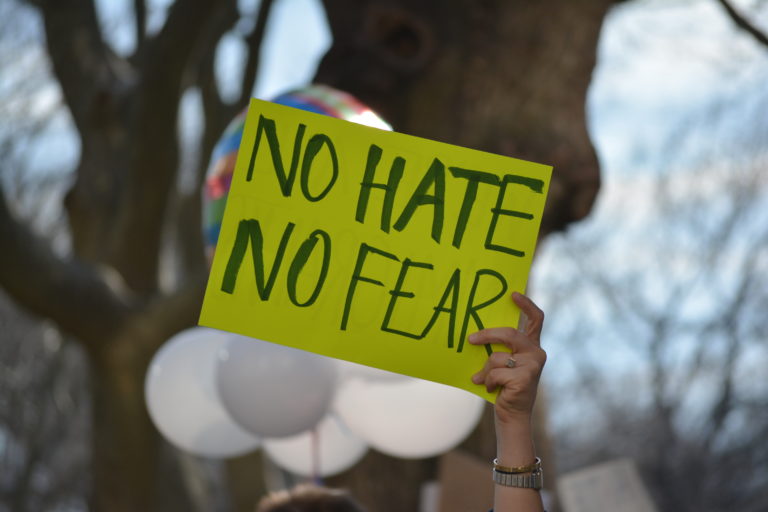 The Pew Research Center study "U.S. Muslims Concerned About Their Place in Society, but Continue to Believe in the American Dream" focused on a wide variety of topics concerning American Muslims in the context of Trump's presidential campaign and his initial months in office. Five findings of the 198-page report are particularly relevant for mental health professionals who care for American Muslims.