With the COVID-19 pandemic catching the world by surprise, physicians and other healthcare providers have had to find ways to continue providing patients with treatment, while also keeping patients safe from possible infection. This spans physical and mental health treatment providers and facilities. Furthermore, studies have shown American Muslims often do not seek mental health services due to stigma and discomfort with sharing their stories to "strangers".  Telehealth has become ever more important to help American Muslims and the general population access services.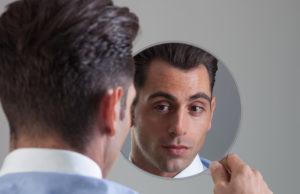 The normalization of narcissism has become a prevalent issue in society, one commonly displayed in a positive light in the media. Our culture celebrates athletes whose trash-talking and declarations of being "the best" are coded as "swag" as well as high-powered, overpaid executives whose grandiose behavior is framed as bold.  Until recently, politicians fixated on their own achievements were excused as simply being politicians. The perceived success of celebrities, whether they be athletes or movie stars, further perpetuates the myth that narcissism leads to authority, influence, and wealth.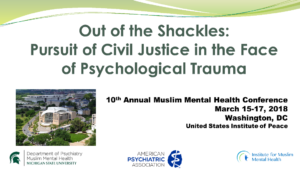 I was introduced to the work of the Institute of Muslim Mental Health during their 2016 Annual Conference. It was my first glimpse of the diverse, passionate community of helpers who have been pioneering into innovative and critical work to address the needs of a deeply underserved population. Workshops about substance abuse, crisis management, community outreach, international trauma work and systemic policy issues demonstrated the breadth of focus engaging Muslim mental health providers throughout the world. Experiencing the excitement shared by presenters and researchers encouraged me to join IMMH to help in any way I could.