Mentoring is characterized by the bidirectional exchange of knowledge and skills to promote professional growth and personal gratification. Through meaningful partnerships in learning, Muslim mental health professionals are well equipped to support students, trainees, young professionals and peers. This article provides an overview of Mentorship, Coaching, and Supervision as conceptual learning frameworks supported by evidence-based literature.
A successful mentorship is a partnership in learning – individuals committed to helping one another become fuller versions of themselves. It is a joint venture of sharing responsibility for learning. Good intentions, however, are not enough. Effective mentoring takes time; and in the mentor relationship, time is currency. Mentors donate time – time that could be used to pursue one's own career goals or to install a new backsplash- to someone else's career development. Incorporating mentor-specific time management techniques, aligning expectations, and clarifying boundaries gives mentors the ability and availability to contribute to the mentoring partnership in a meaningful way. Consistency, efficiency, and mutual benefit is the best way to ensure the mentorship enjoys a healthy, purposeful existence.
The Annual Muslim Mental Health Conference provides a space for Muslim mental health professionals and students, both domestic and international, to cultivate compassion and a sense of community. Upon conclusion of the closing remarks, we feel emotionally, spiritually and intellectually inspired, thankful, and optimistic. Here are tangible ways to help you direct that spirited post-conference energy.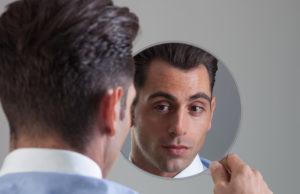 The normalization of narcissism has become a prevalent issue in society, one commonly displayed in a positive light in the media. Our culture celebrates athletes whose trash-talking and declarations of being "the best" are coded as "swag" as well as high-powered, overpaid executives whose grandiose behavior is framed as bold.  Until recently, politicians fixated on their own achievements were excused as simply being politicians. The perceived success of celebrities, whether they be athletes or movie stars, further perpetuates the myth that narcissism leads to authority, influence, and wealth.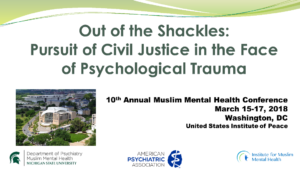 I was introduced to the work of the Institute of Muslim Mental Health during their 2016 Annual Conference. It was my first glimpse of the diverse, passionate community of helpers who have been pioneering into innovative and critical work to address the needs of a deeply underserved population. Workshops about substance abuse, crisis management, community outreach, international trauma work and systemic policy issues demonstrated the breadth of focus engaging Muslim mental health providers throughout the world. Experiencing the excitement shared by presenters and researchers encouraged me to join IMMH to help in any way I could.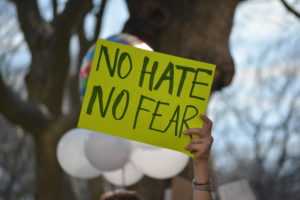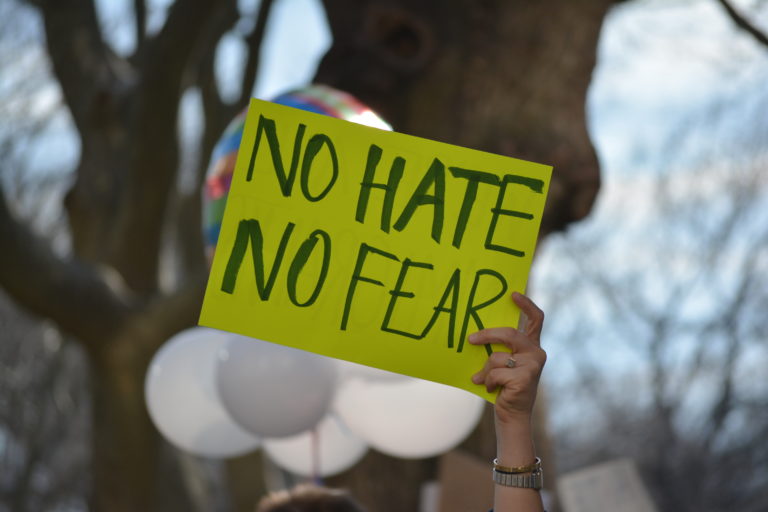 The Pew Research Center study "U.S. Muslims Concerned About Their Place in Society, but Continue to Believe in the American Dream" focused on a wide variety of topics concerning American Muslims in the context of Trump's presidential campaign and his initial months in office. Five findings of the 198-page report are particularly relevant for mental health professionals who care for American Muslims.