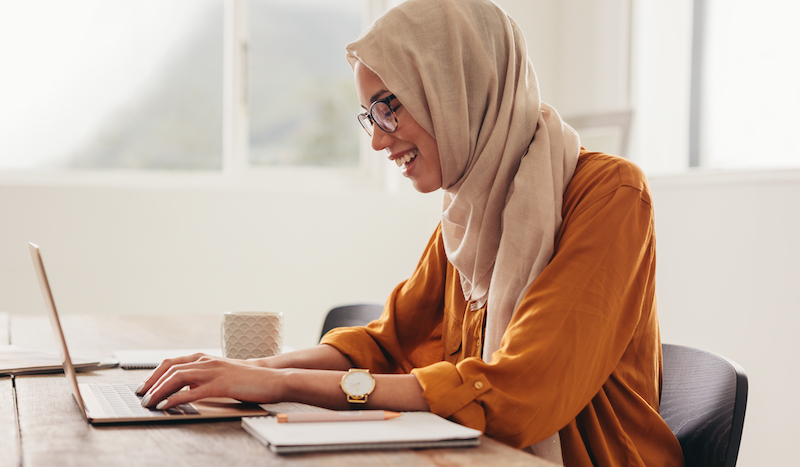 Mastering Mentoring Series Part Two: Traditional Versus Emerging Models
By: Sana Ali, MD
Mentoring is characterized by the bidirectional exchange of knowledge and skills to promote professional growth and personal gratification. Through meaningful partnerships in learning, Muslim mental health professionals are well equipped to support students, trainees, young professionals and peers.
This article provides an overview of Mentorship, Coaching, and Supervision as conceptual learning frameworks supported by evidence-based literature.
Mentorship, Coaching, Supervision – Modern Learning Models
Take a moment to recall people who were effective in helping you learn something new or challenging. Who taught you to write a thank you note upon receiving a gift? How did you learn to negotiate a salary? When did you learn emotional intelligence? Throughout our lives, we actively and passively learn from many people, in many places, and through many experiences.
Much like therapy, a productive partnership is all about boundaries and fit. Agreeing on the who, when, where, how and why determines how transformative the experience is. Likewise, the more you know about different models of relational learning, the more you gain from transferable learning.
| | | | |
| --- | --- | --- | --- |
| | Mentoring | Coaching | Supervising |
| Definition | A relationship between a more experienced (i.e., mentor) and a less experienced (i.e., protégé or mentee) person intended to advance the personal and professional growth of the less experienced individual. 1 | A process of a one-on-one relationship between a professional coach and the person coached (executive, coachee) for the purpose of enhancing behavioral change through self-awareness and learning, and thus ultimately for the success of the individual and the organization1 | A senior, professionally credentialled supervisor formally providing relationship‐based, treatment‐focused psychotherapy education and training to junior colleagues/trainees about their ongoing therapeutic work.2 |
Supervision
Similar to how clinical rounds serve as the signature pedagogy for medical education, psychotherapy supervision serves as the signature pedagogy for psychotherapy education.
Supervision's purposes include:
developing and enhancing supervisee conceptual/treatment skills
developing and solidifying the supervisee's sense of identity as a psychotherapist
developing the supervisee's conviction about the meaningfulness of psychotherapy itself
In essence, supervision is a process that primarily utilizes the principles of coaching and role modelling to meet its goals.(7-14) Clinical or psychotherapy supervision often borrows techniques from mentoring and coaching, however mentoring and coaching are not an appropriate substitute for supervision.
Unlike coaching and mentoring, supervisory relationships are specifically hierarchical.16 When a trainee is dependent upon a supervisor for academic progression and career advancement, a trusting relationship between supervisor and trainee may pose a challenge (16) compared to that of a trusting relationship within mentoring and coaching.
While supervision primarily faces competing tensions between service and education demands [17, 18], supervision, mentorship, and coaching all face organizational issues, such as lack of a consistent standard of training, support, and resource limitation. 19
| | | | |
| --- | --- | --- | --- |
| | Mentoring | Coaching | Supervising |
| Expertise | Mentors are experts in industry | Coaches are experts in skillset | Supervisors are senior colleagues within the practice |
| Approach | Mostly InformalSometimes Formal | Formal | Mostly FormalSometimes Informal |
| | Strategic | Skills | Skills |
| | Development Driven | Performance Driven | Development/ Performance Driven |
| Focus | Process-Focused | Problem-Focused | Psychotherapy-specific Focused |
| | Relationship-Oriented;Mutually Beneficial | Task-Oriented | Provider Confidence Patient Outcomes |
Coaching
Coaching can be defined as a relationship between a professional coach and an executive (i.e., coachee) for the purpose of enhancing behavioral change through self-awareness and learning, and thus ultimately for the success of the individual and the organization.20
The coaching paradigm is thus:
coachee performs task or activity, or applies his or her knowledge and training in a pre‐constructed real or simulated scenario
coach observes coachee and uses a combination of provocation, questioning, challenging and encouragement to help the coachee achieve an improved performance
coachee performs activity again
cycle is repeated
The purpose of this paradigm is to generate a measurably improved performance. 21, 22, 23
Coaches give formative assessments and iterative feedback immediately after observing behaviors to help the coachee discover what does and does not work, as well as to inspire the learner to reach his or her maximum potential. 24 The cycle of observation–feedback recurs until the learner attains his or her best possible performance.
Coaching is unique from mentorship and supervision in that it is a paid career in itself. Coaching techniques are applied based on the specific needs of the client at that particular instance in time. Oftentimes, coaches may not have successful experience in their respective coaching arenas, nor is it necessary. Coaches are sought out for their expertise on excelling at the parts that make up the whole, not for their expertise of the whole.
Coaching differs from mentorship in that it does not focus on knowledge transmission, advice, or counselling. Rather, it emphasizes aims and outcomes instead of processes.25 Supervision measures success by increased competency, whereas coaching revolves around the idea of the "even better performance" and achieving one's "personal best". 26
The byproduct of a core performance-based approach is improvement of non-technical skills, including decision making, teamworking, and reflective practice. Coaching has also been found to significantly reduce rates of "failure to progress" and increase one's ability to troubleshoot problems.27 Although 'personal best' is not the motto for mentorship or supervision, there are evident advantages appreciated by all three disciplines in encouraging individuals to constantly improve.28
Mentorship
Mentor, the man and the concept, first appeared in Homer's Odyssey. In search of Odysseus, his son Telemachus receives advice from the goddess Athena in the guise of Odysseus' old and trusted comrade, Mentor. This early demonstration of the value of mentorship has expanded to include numerous accepted definitions to describe the exchange of information that allows a mentor and mentee to appreciate the other as a whole person29.
The relational and reciprocal outcomes of mentorship, such as personal growth, interdependence and connectedness 30 are demonstrated through the following:31, 32
career guidance

vision building, goal-setting, review of goal progression
reflection and exploration of interests, abilities, beliefs, and ideas
challenge decisions or avoidance of decisions

skill development

educate, evaluate, and challenge academically and professionally
provide training and resources
research, clinical, and academic skills

sponsorship

public acknowledgment of achievements, advocacy for opportunity
expansion and optimization of professional network
protection from harsh

psychological + emotional support

encourage, motivate, actively listen, help with problem solving

role-modelling

a guide for behavior, values, attitudes
Mentoring can develop informally as a relationship that evolves naturally over time toward mentoring commitments, or formally as an assigned mentoring relationship.34 And, unlike the coaching dynamic, mentorship has the possibility to evolve into a peer relationship.35
Mentors do not have to be in a superior power position. One may easily be mentored by someone who possesses the needed skill or competence but is several levels below in the organizational hierarchy.
Perhaps one stark contrast between mentorship and other learning processes is its inherent emphasis on mutual benefit. Compared to coaching and supervision, mentorship is more of a transformative, holistic process. Sharing lessons learned through personal and professional experiences offers a demonstration of critical-thinking and problem-solving that can be applicable regardless of circumstance.
| | | | |
| --- | --- | --- | --- |
| Process | Mentoring | Coaching | Supervising |
| Thought | My experience is… | What skills will help you get from point A to point B | Is provider well-acclimated; Are patients receiving appropriate care |
| Communication | "When I was in a similar situation, I did…" | "What have you tried doing? How has that helped or not helped?What if you try it this other way." | "What is the most important issue here for us to address in supervision?" |
| Action | Guidance + Advice | Challenge + Assess | Case Conceptualization, Case Discussions |
This concept cloud demonstrates the relational spectrum between Coaching, Supervision, and Mentorship:
Partnership Philosophy
Despite the considerable overlap that exists between mentorship, coaching, and supervision, they are distinctly valuable entities. The main point to remember is that all three models are grounded in a partnership philosophy. Collaborative partnerships reduce the friction of hierarchy and enhance bidirectional growth while maintaining healthy boundaries.
As Muslim mental health professionals, engagement in meaningful learning partnerships is vital to the visibility and advancement of the muslim mental health workforce. A foundational understanding of these learning processes will hopefully empower you to collaborate with someone whose partnership philosophy best suits your goals. Whether you are seeking, receiving, or offering guidance, proficiency in these relational models facilitates better management of expectations and the successful transfer of learning.
Prophet Muhammad (saw) said:
"The Believer to the Believer is like a solid building, one part supporting the other."

(Bukhari and Muslim)
---
About the Author:
Dr. Sana F. Ali is a clinician with a mission to advance the field of geriatric psychiatry. Her clinical fieldwork in Pakistan and the U.S. underscores her research interests in the intersection of older adult neuropsychiatric illness, Muslim community health, and healthcare delivery. Dr. Ali serves as the Director of Mentorship for the Institute for Muslim Mental Health where she champions personal and professional development, mentorship, and community for Muslim mental health providers.