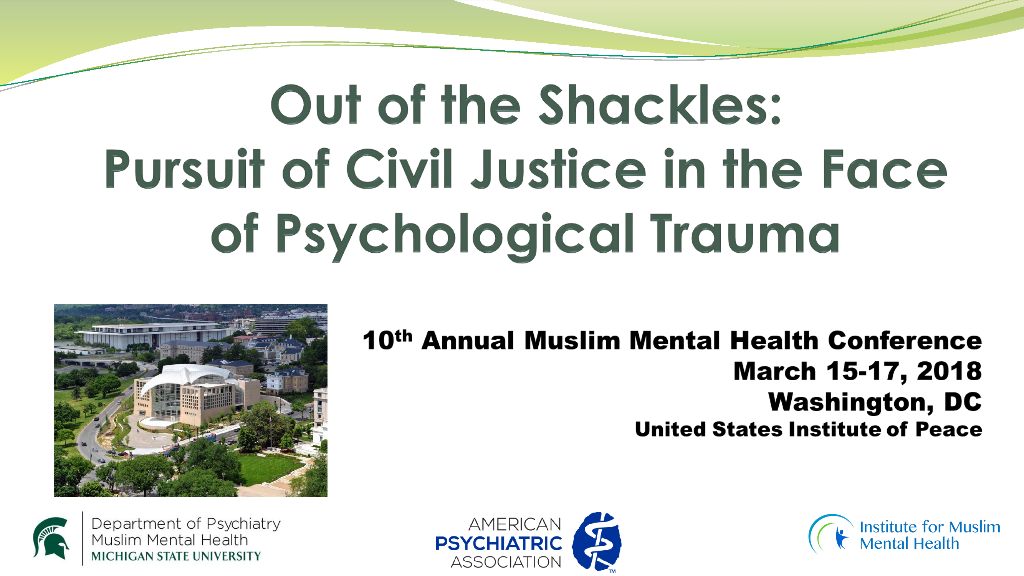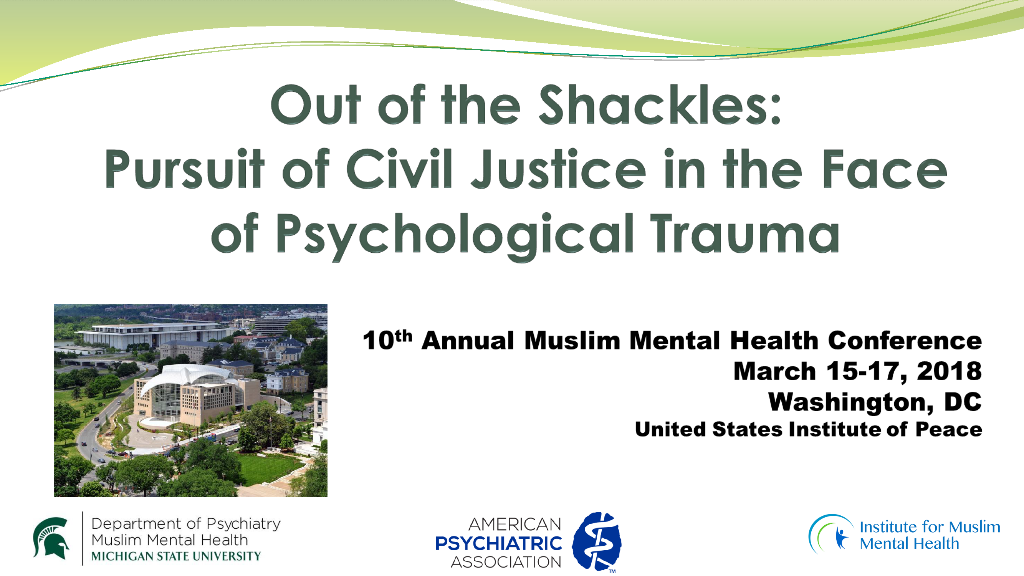 Ahead of the 10th Annual Muslim Mental Health Conference, graduate student Samira Choudhury shares her experience working with IMMH:
I was introduced to the work of the Institute of Muslim Mental Health during their 2016 Annual Conference. It was my first glimpse of the diverse, passionate community of helpers who have been pioneering into innovative and critical work to address the needs of a deeply underserved population. Workshops about substance abuse, crisis management, community outreach, international trauma work and systemic policy issues demonstrated the breadth of focus engaging Muslim mental health providers throughout the world. Experiencing the excitement shared by presenters and researchers encouraged me to join IMMH to help in any way I could.
During my work on the IMMH team, I gained access to academic and professional conversations with prolific researchers and providers in the field. These authentic exchanges definitively shaped my own graduate work and ambitions in the field. The mentorship culture of IMMH allowed me to continue growing my interests and clarifying potential paths to take forward. As I continued attending conferences and learning about current research in the Muslim mental health community across the country, I noticed how much more I was learning in my graduate coursework. Being challenged to apply theory and treatment models from courses to ongoing real issues within the Muslim community synthesized a more nuanced, critical lens for understanding mental health.
As I look forward to the upcoming 10th Anniversary Annual Conference (Out of the Shackles: Pursuit of Civil Justice in the Face of Psychological Trauma) in 2018, I realize that becoming a Muslim mental health provider is no longer a nascent dream born of passion but a real future of possibilities; meeting actual pioneers pushing the horizons of the work allowed me to begin seeing myself as a professional joining their team and sharing the important work of helping and advocacy.

About the Author:

Samira Choudhury is currently completing her Master of Arts Degree at The Chicago School of Professional Psychology, where she is focusing on Trauma and Crisis Intervention Counseling Psychology.