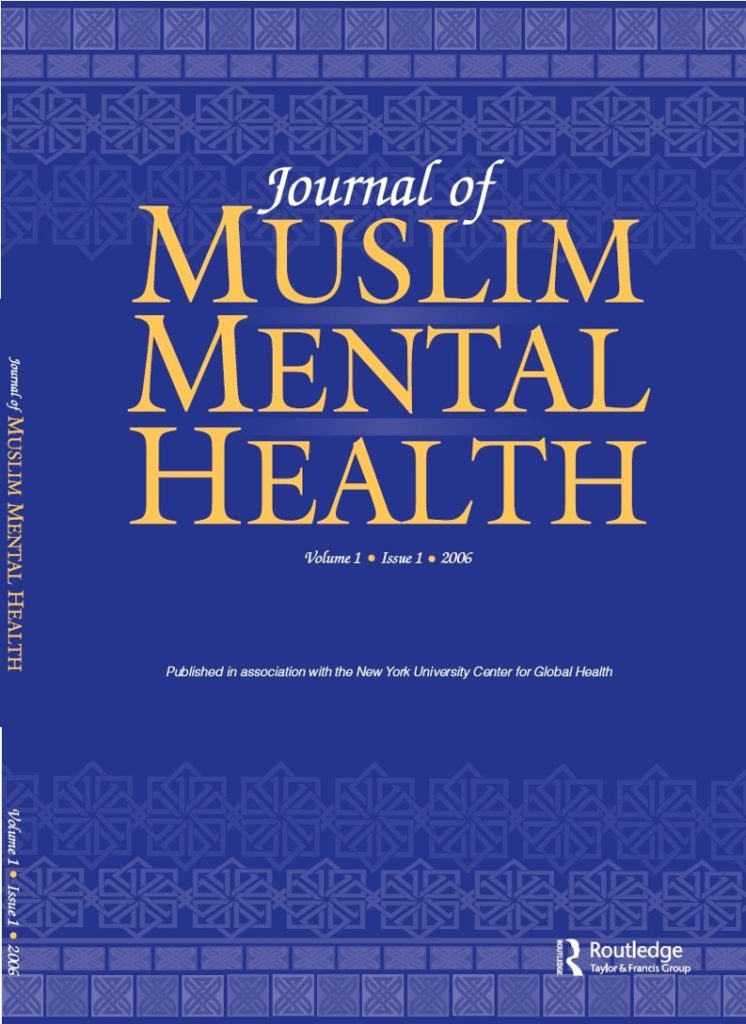 Top 5 Most Impactful JMMH Articles
The primary purpose of publishing academic, mental health research is to offer evidence and guidance to clinical, social, and public health services. Measuring the impact of publications on practice and policy is complex, with citation count being the most commonly used metric. After all, the more number of scholars who cite an article, the more likely that article has influenced the discourse, right?
There are a few confounders that must be considered. For instance, the older the article, the more time it has to be cited. Review articles are often cited even though they are not original research whereas some articles ahead of their time may not be appreciated or even recognized until years after the publication.
Several articles published by the Journal of Muslim Mental Health (JMMH) stand out because of the design, execution, and relevance of the research.  "What's sex got to do with It? The role of sexual experience in the sexual attitudes, and sexual guilt and anxiety of young Muslim adults in Canada and the United States," by Sobia Ali (2016) is among the few studies examining normative attitudes and reported behavior with respect to sexual health. Another excellent article, "Prevalence of risk behaviors among U.S. Muslim college students," by Ahmed S, Abu-Ras W, and Arken C (2014) examined alcohol, illicit drug use, gambling, and sexual health among American college students. While the logical next stand-out article would be on the topic of rock and roll, the set of articles in JMMH Volume 2 (2007) dedicated to validating as well as critically reviewing Islamic religiosity scales also require appreciation.
With that being said, according to Google Scholar, the top five most cited articles of JMMH are:
#5. Factors affecting attitudes toward seeking and using formal mental health and psychological services among Arab Muslim populations (81 citations)
#4. The imam's role in mental health promotion: A study at 22 mosques in New York City's Muslim community (82 citations)
#3 Mental health stigma in the Muslim community (87 citations)
#2 The impact of the September 11, 2001, attacks on the well-being of Arab Americans in New York City (93 citations)
#1 Perceived religious discrimination and its relationship to anxiety and paranoia among Muslim Americans (102 citations)
With the generous support of Michigan State University Department of Psychiatry, JMMH has been able to publish open access (free to both readers and authors). The journal's goal was to reach as many people as possible. Therefore, another measure of impact is readership. Using one year page views of articles, the order of articles slightly shifts (calculated from Jan 1 2017 – Jan 1 2018):
#5. Mental health help-seeking behaviors of Muslim immigrants in the United States: overcoming social stigma and cultural mistrust (2,787 page views)
#4. Perceived religious discrimination and its relationship to anxiety and paranoia among Muslim Americans (3,624 page views)
#3. Subtle and overt forms of Islamophobia: microaggressions toward Muslim Americans (4,286 page views)
#2. Mental health stigma in the Muslim community (14,448 page views)
#1 Attitudes toward Muslim Americans post-9/11 (23,469 page views)
JMMH continues to conduct more nuanced analysis of what is being read. The journal is accessed globally and has served as a reference for academic research, clinical services, and media coverage. JMMH has published seminal studies in the field of Muslim mental health. At the 10th Annual Muslim Mental Health Conference, the keynote speaker, Dr. Mona Amer mentioned that the journal not only disseminates research, it generates research.  For more information about JMMH, please visit our website.