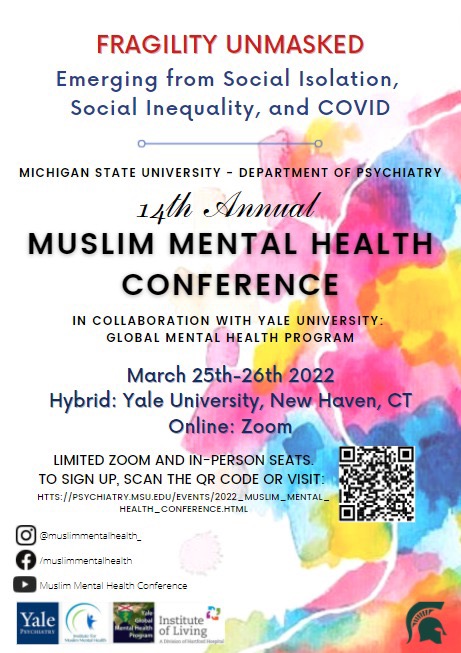 Muslim Mental Health Conference March 25th-26th, 2022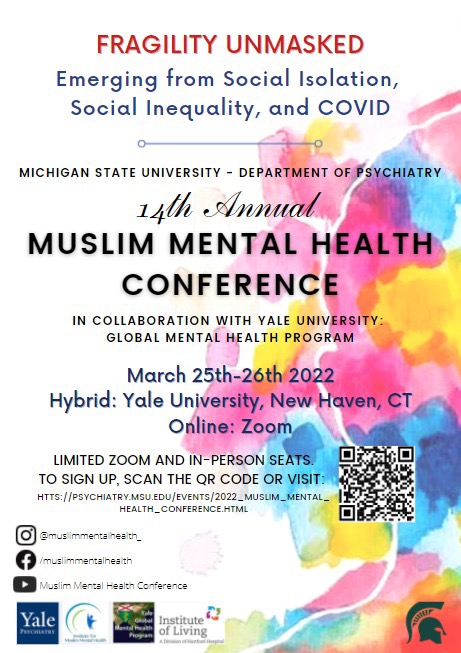 The 14th Annual Muslim Mental Health Conference is around the corner!
March 25th – 26th, 2022
Hybrid: Yale University, New Haven, CT
Online: Zoom
Limited in-person and Zoom seats!
To sign up, scan the QR code or visit htts://PSYCHIATRY.MSU.EDU/EVENTS/2022_MUSLIM_MENTAL_HEALTH_CONFERENCE.HTML
Conference presented by Michigan State University Department of Psychiatry in collaboration with Yale University Global Mental Health Program.