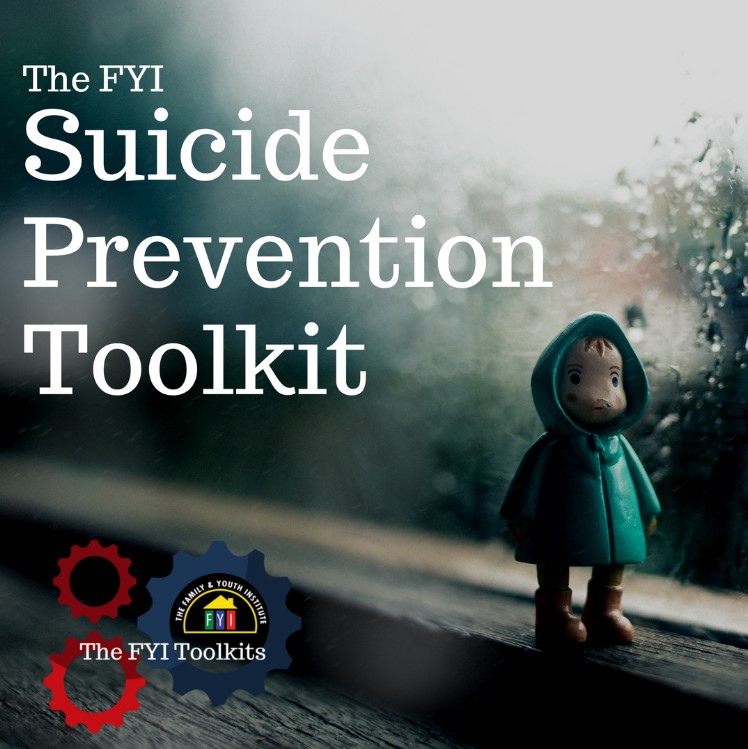 Suicide Prevention: A Community Approach
By: Mariam Kandil
Suicide is the tenth leading cause of death in America (American Foundation for Suicide Prevention, 2017).  According to the CDC, Americans attempt suicide 1.1 million times a year and a life is lost to suicide every 12.3 minutes. Suicide is  present within the Muslim  community. In an effort to address this issue, The Family & Youth Institute (FYI) developed community resources to help suicide attempt survivors, suicide loss survivors, those with suicidal ideation, and family and friends affected by suicide.  These suicide prevention and intervention resources include: 1) a community action guide, 2)  prevention infographics, 3) intervention infographics, 4) a toolkit and 5) a video by the National Action Alliance for Suicide Prevention featuring Dr. Sawssan Ahmed, an FYI researcher.
Suicide Prevention Community Action Guide
The FYI's "Community Action Guide" is for those taking an active role in recognizing and helping suicidal individuals such as mental health professionals, community leaders, imams, teachers, parents, and friends.  It is a comprehensive handbook that raises awareness of the prevalence of suicide, identifies ways to integrate prevention efforts into our communities, and highlights relevant resources for those in need.
The guide raises awareness by incorporating information and statistics that highlight the scale of suicide.  Due to the Muslim community's stigma around mental health, there is a lack of Muslim-specific research. The guide shares multiple personal stories from American Muslims affected by suicide to demonstrate that suicide is not an exception in the community.
The Community Action Guide provides a step-by-step process to handle highly sensitive interactions before, during, and after a suicide attempt.  For example, the guide highlights triggering phrases to avoid and provides alternative language to create a safe environment. In addition, the guide includes various types of support services available for a suicidal individual, which range from spiritual to emotional counseling.
Suicide Prevention and Intervention Infographics
The FYI infographics are designed to raise awareness and provide resources to individuals who may not seek help otherwise. They are succinct and informative, and are intended to be widely distributed across social media, email lists, and other highly trafficked areas such as bulletin boards in mosques, community centers, and schools.
The FYI's "Suicide Prevention Infographic" identifies potential warning signs of suicide and some of the reasons people may attempt suicide.  It also provides the steps a suicidal individual can take to seek help.
The FYI's "Suicide Intervention Infographic" is a resource for those helping a suicidal person.  It highlights key steps one should take when providing support to a suicidal individual, such as the behavioral and emotional states one should try to achieve when intervening.
Suicide Prevention Toolkit
The FYI's "Suicide Prevention Toolkit" is a compilation of videos, articles, infographics and hotlines created and offered by outside organizations. The FYI consolidated this information into a single toolkit and has organized it into sections by reader such as imam, suicidal individuals, suicide attempt survivors, mental health professionals, educators, and family and friends.
Video on Community Awareness for Suicide Prevention
The National Action Alliance for Suicide Prevention created the "National Day of Prayer for Faith, Hope, and Life Video." It features people of different faiths to bring awareness to suicide prevention and spread messages of hope.  The video is short and impactful, and can be used for any community presentation to highlight the importance of Muslims supporting those who have been touched by suicide.
The FYI  has worked on providing this extensive information to help the community not only better understand those affected by suicide but also how to best support them. These resources are available at The FYI Suicide Prevention and Intervention Resources page.
About the Author: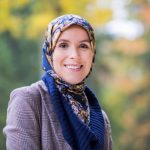 Mariam Kandil is a Behavioral Health Specialist with The Family and Youth Institute.  Mariam earned her Bachelors of Science in Brain and Cognitive Sciences from the Massachusetts Institute of Technology and completed her Masters of Arts in Counseling Psychology from Santa Clara University. Her past clinical experience include serving as a youth counselor at Adolescent Counseling Services and Safe Alternatives to Violent Environments, addressing Health Disparities and Cultural Competence needs at San Mateo County's Behavioral Health Department, and involvement with research teams at Harvard, MIT, and Johns Hopkins Universit