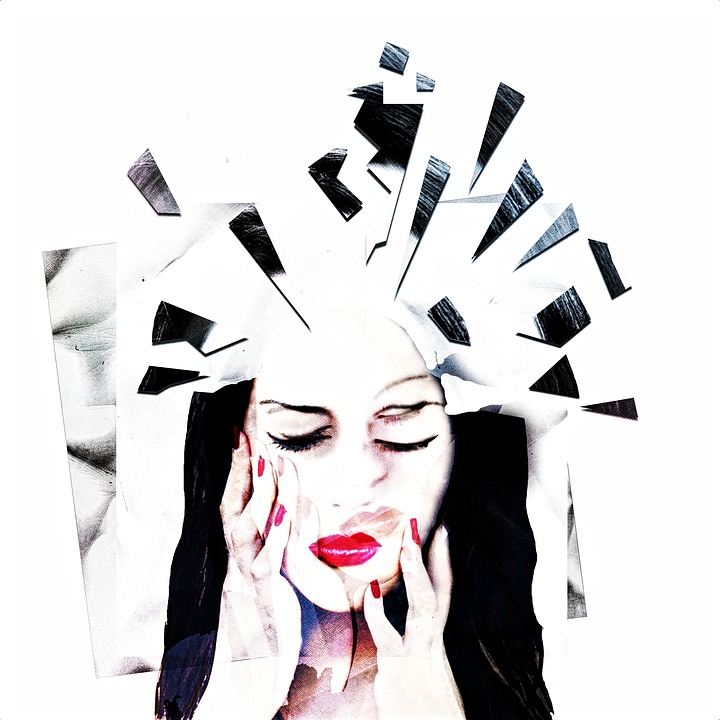 Post-Trump Stress Disorder (PTSD): Join a Survey on the Impact
Political analysts, bloggers, comedians, and researchers have kept the recent presidential election in the limelight through endless polls, studies and news articles. While the outcome of this election along with the antiquated electoral college is called into question, we cannot dismiss the unique significance of this political era regardless of one's party affiliation. Trump's victory has left most of us head-scratching – or, perhaps, hair-pulling. Some of us have been compelled to seek mental health services and even need medication to cope with the heightened anxiety, uncertainty, and hostile climate. This has been especially true for those who fall into the branded groups cast out by the Trump Administration, with Muslims near the top of the list of undesirables. In a seeming war between good and evil, our world appears upside down.
"In a seeming war between good and evil, our world appears upside down."
To investigate the state of those who have been targeted by the administration, our research team inquired, "How are Muslims living in the US coping with this unwelcoming, offensive, xenophobic, and particularly Islamophobic time?" This survey study aims to document and publicize the effects of the backlash resulting from the election campaigns over an extended period. The Impact of Islamophobia on Muslim-Americans After the 2016 Election Survey investigates the experiences of U.S. Muslims that has morphed from welcoming to Islamophobic.
Recent generalizations of Muslim-Americans include stereotyping all Muslims as Arab and linked to terrorism. This study aims to highlight the community's diversity, resilience, and struggles. As readers and professionals in mental health, you know better than anyone the need for this type of research and co-creating possible solutions. While this is only a survey, its potential can be far-reaching as it allows Muslims to tell their stories, ones that challenge the stereotypical and monolithic images promoted by politicians and the media. The responses we have already received have given us such insight, and we are asking you to add your voice to our survey so that we can paint a full and diverse picture of Muslim-Americans. Like Christians, Muslims are of different races and come from all parts of the world. Through tireless effort, we have already collected responses from over 1,000 people across the United States; however, we have been unable to get a representative number of African Americans and Latinx Americans, one of the fastest growing Muslim demographic groups, according to the Public Broadcasting Service (PBS), or of other less prominent members of this population.
Our goal is to use findings from this survey to advocate for change, societal involvement, and improvement. Hence, we have dedicated our time to this research without grants or other types of funding because we believe that it is crucial to document the impact of Islamophobia during the election campaigns and after.  
As readers of this newsletter, we are hoping that you are a potential candidate for this survey and that your interest will match our passion and dedication to this topic. We are very interested in how this election has affected your quality of life personally and professionally in a Post-Trump Stress period. This survey provides a chance to be heard.
If you decide that this study is important to you as much as it is important to our team of passionate researchers, please click on the survey link below, complete the items and pass on to Muslims in your network.


https://www.surveymonkey.com/r/Coping_Islamophobia
Research Team:

Dr. Wahiba Abu-Ras, Ph.D., received her Ph.D. from Columbia University School of Social Work Previously, received her Fulbright fellowship to study Public Administration at J.F. Kennedy School of Government at Harvard University. Currently, Dr. Abu-Ras is an Associate Professor at Adelphi University, school of social work. Her research area of concentration is on mental health among Muslim and Arab-Americans. Dr. Abu-Ras has published several articles about the impact of 9/11 on the Muslim community; the role of religion/Imams in a mental health setting, and the needs of chaplaincy services for Muslim patients. Her current research interest includes the impact of trauma on Muslims in the US; PTSD and depression as related to Islamophobia and coping methods with stressors.

Dr. Zulema E. Suárez, Ph.D., LMSW, ACSW, a graduate of New York University School of Social Work and The University of Chicago School of Social Service Administration, is a core faculty member at Capella University Department of Social Work.  Prior to teaching online, she taught on-ground for over 25 years at schools in Michigan and in the NY metropolitan area.   Dr. Suárez's research and scholarship include help-seeking behavior, health services use, social work practice, pedagogy from multicultural, feminist, and spiritual standpoints, and perceived discrimination and coping among Latino/as and Muslim-Americans.
Sarah Avery
MSW Candidate
Adelphi University, School of Social Work