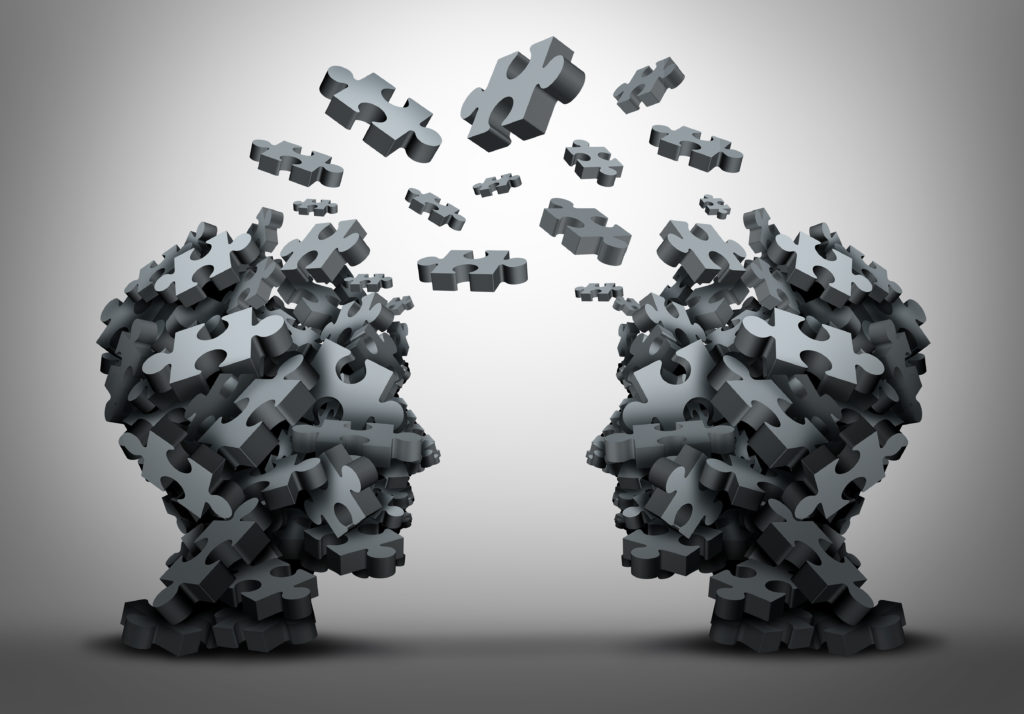 Understanding Psychotherapy: How to Find the Right Practitioner and Beyond
Primary health care providers and patients alike are increasingly recognizing the positive role that psychotherapy can play in wellness. At the same time, it can sometimes be challenging to locate appropriate psychotherapeutic services.
Whether you're facing a rough moment or know someone who is, finding the right mental health practitioner is one of the first steps towards enhanced well-being. In psychotherapy, you will learn healthy coping strategies, gain a better understanding of yourself, and address goals that you set in collaboration with your psychotherapist.
Like other populations, Muslims sometimes experience stigma related to having mental health concerns. As a result, there can be a lot of misinformation about how psychotherapy works among the general population. So, before we continue, let's take a look at some of the basics of psychotherapy.
A Rich Tradition
The truth is that this branch of healthcare is more complex than it appears at first sight. At its core, psychotherapy is aimed at understanding and working to reduce a person's troubling thoughts and behaviors. Although the goal remains the same, psychotherapy can take place in multiple formats.
"At its core, psychotherapy is aimed at understanding and working to reduce a person's troubling thoughts and behaviors"
A person who is experiencing depression, for example, can choose to address their symptoms in individual therapy, where they will be working one-on-one with a psychotherapist. Alternatively, these symptoms could be addressed in a group therapy setting with others who are also experiencing depression, facilitated by a psychotherapist. Individuals experiencing difficulties with their spouses or families can seek out marriage or family therapy to get to the core of their problems.
Similarly, the goals of psychotherapy can be achieved through different methods. Every psychotherapist uses a different approach, while some use a combination of approaches and techniques. Choosing a psychotherapist who will use an approach that fits well with you involves reading up on some of the different types of therapy.
Psychodynamic Therapy focuses on guiding the client to an understanding of their unconscious thoughts and feelings. Psychodynamic therapy can be helpful for addressing problems that are rooted in childhood experiences.
Humanistic Therapy centers on assisting the client in being more present-focused and emphasizes personal responsibility and empowerment. Humanistic therapy can be helpful for getting clients back on track or making positive changes in their lives.
Cognitive Behavioral Therapy is the most researched therapy and emphasizes assessing the relationships between situations, thoughts, emotions and behaviors. Cognitive Behavioral therapy is well suited for clients who like to use a more analytical approach to solving their problems.
Systemic Therapy emphasizes the interaction between a person and their environment and identifying problematic patterns and addressing them. Systemic therapy can help individuals explore recurring issues within groups of people including families and address problems directly.
When Is Psychotherapy Effective?
The above question is a common one that researchers and clinicians alike hear. Many of the patients I have worked with have wondered when they started therapy if it would really help. While some research on Muslim Americans suggests Muslims tend to go to religious leaders for help with Mental Health issues, emerging research suggests that the majority of Muslims, in fact, do not go to religious leaders for help. Although selecting a therapist who is culturally competent and uses an approach that works well for the client is important, all types of psychotherapy will yield results for most people. Between 75 and 80% of people who attend therapy will notice some form of improvement.
"emerging research suggests that the majority of Muslims, in fact, do not go to religious leaders for help"
In the end, it all boils down to a few key points. Establishing a tight fit between the client and the technique – as well as between the patient and the therapist – should always be a priority. Unfortunately, not all schools of thought are suitable for all people and not all therapists are trained in treating all types of issues. This is why choosing the right professional remains an important part of the process. For many Muslims, it may be important to find a therapist with expertise in working with Muslims, or, for immigrant Muslims, it may be important to find a bilingual therapist.
Additionally for a psychologist, letting the patient know what to expect from the treatment and being able to adapt to their culture are both important. Someone who doesn't feel comfortable with how things are going in therapy or who doesn't think what they're doing makes a difference simply won't experience changes and see results.
Finally, let's not forget that each case is unique. Patients are rarely alike when it comes to mental issues, which is why professionals should be humble enough to recognize their own limits and suggest alternatives. There's no shame in a patient telling their therapist they feel uncomfortable, just as there is no shame in informing a patient that their problem is not exactly within your field of expertise. However, when this is the case, it is the therapist's responsibility to help transfer the patient to a clinician who can help.
Once all of these conditions are met, once patients and therapists work in a functional and effective symbiosis, that's when psychotherapy shows its true potential!
When and Why to Seek Professional Help?
Many people find it difficult to decide to seek out psychotherapy. Unfortunately, some people believe that simply praying, or trying harder to be happy can cure mental health concerns. These attitudes make it difficult to seek help when it's needed, and are quite common.
Along with mental health concerns such as depression, anxiety, and trauma, therapy can also help with less chronic issues. Any bad habits like smoking for instance, can be tackled with the assistance of the right psychotherapist. With so many options, how does one choose the right one?
For both general practitioners and specialized doctors looking to build a network of psychotherapists to call on for referrals, this task can be addressed through networking. Usually, the local professional community can provide medical practitioners with all the tools they need to find the right person for their patients. Medical practitioners can contact a state psychological board, attend conferences, get in contact with a psychology department at a local university, or simply visit specialized sites such as locator.apa.org that hosts a list of all licensed therapists in the area.
If a patient feels they could use the assistance of a professional, they shouldn't wait. They should schedule an appointment with their general practitioner and ask them for a referral to a psychotherapist, or try to use the methods reviewed here to find a psychotherapist who is best suited to their needs.
___________________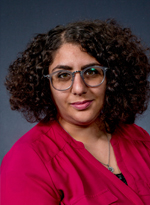 Dr. Lamise Shawahin Ph.D, is an Assistant Professor in the Division of Psychology and Counseling at Governors State University. Her research centers on exploring risk and resilience factors among ethic and religious minority individuals within the United States. Dr. Shawahin has published and presented on issues related to Muslim mental health, health disparities, cultural competence, counseling considerations for diverse populations, anti Muslim prejudice, and social justice.