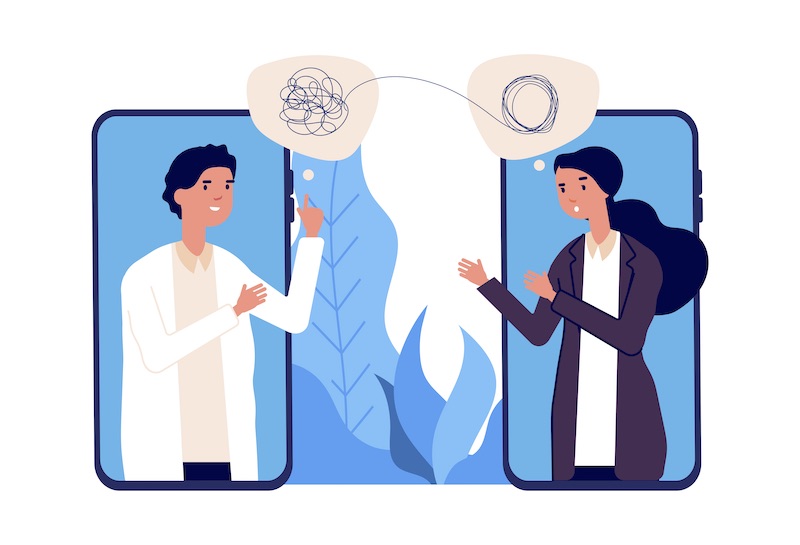 Telehealth and COVID-19: The Dos and Don'ts
By: Shady S. Shebak, MD
"Telehealth has become ever more important to help American Muslims and the general population access services."
With the COVID-19 pandemic catching the world by surprise, physicians and other healthcare providers have had to find ways to continue providing patients with treatment, while also keeping patients safe from possible infection. This spans physical and mental health treatment providers and facilities. Furthermore, studies have shown American Muslims often do not seek mental health services due to stigma and discomfort with sharing their stories to "strangers".  Telehealth has become ever more important to help American Muslims and the general population access services. My clinic had done some telehealth prior to COVID-19, so we had a fair understanding of the billing process and the overall experience, but with the COVID-19 crisis, we had to move quickly to widely adopt telehealth. Prior to COVID-19, I was the only provider using telehealth in my clinic, and only one day per week. Now, our therapists, physician assistants, nurse practitioners, and clinic psychologists are all using telehealth. Before we dive into tips regarding telehealth, we should address very important observations published in The Verge.
Telehealth is convenient for some people: it cuts out the drive to an office and the time in a waiting room, trimming an hours-long event down to minutes. But it isn't easily accessible to the 25 million people in the United States who speak little English, who are more likely to live in poverty, often work service or construction jobs, and may be more at risk of exposure to COVID-19. Even if they are able to get online, most of the systems that support telehealth — like hospital portals and video visit platforms — are hard to access for people who primarily speak other languages. 
Using technology only works if your patient population has access to technology. Or does it? Well, it's complicated. What I found is that when you are serving a vast population that includes those with and without access to technology, those who speak English and those who do not, those who are well-to-do and those who are underprivileged, transitioning to virtual medicine requires creative and individually catered solutions so that no patient falls through the proverbial cracks. Mass text messages, which my clinic employs, are a wonderful strategy to get your message of transitioning or incorporating virtual visits, but it's not enough. Some patients, especially in immigrant and low income populations may not receive your texts or emails, and furthermore, may not understand the messages altogether. This is why we not only sent mass texts, but put much effort into calling our daily scheduled patients to ensure that they received our messages and that we were able to guide them to the telehealth platforms. We had and continue to have our team of providers and administrators make direct phone calls every day to patients who missed their virtual appointment to ensure that they still received the care that they needed, and if possible, understood and were able to use the telehealth platforms that we instituted. If they were unable to use the telehealth platforms, due to poor internet access, we provided care over the telephone rather than over the virtual telehealth platforms. While a phone call, without video, is not ideal for mental health, there is a role for phone calls, especially with an underserved population.  
From my experience transitioning to more telehealth, I have some tips to share with my colleagues, a set of do's and don'ts based on my experience. 
Do:
Find one platform for telehealth for the entire team to use. Some electronic health records (EHR) have built in telehealth options, but be mindful of any extra charges that you may incur by your EHR by using their telehealth platform. If they charge extra, or a per patient fee, then you can use another HIPAA compliant option to conduct the video calls, and continue using the EHR to document notes and prescribe medications. There are many telehealth applications, including but not limited to doxy.me and Zoom.  There are free options and ones that require a paid subscription, so I recommend looking around to find the best fit, and if you are a group practice, to choose one for everyone to use. This will make things more streamlined. 

Bill for your services. Telehealth intakes and medication management visits generally have the same CPT codes as regular office visits, with a modifier code. Make sure to speak with your billing department to ensure proper codes are being put in, in order to get reimbursed properly for your services. Apart from the regular codes, there are 'digital evaluation and management' codes for when you have to review a chart, make changes, but are not necessarily interacting with a patient face-to-face. When many medical practices are dealing with a high volume of phone calls, chart reviews, and medication adjustments without a patient visit, it is important to appropriately use digital management codes to be properly compensated for your time. Make sure to read about and review these digital codes, which are 99421, 99422, and 99423.

Set up an emergency plan. For instance, a partner or family member should be on the same premise in case of an emergency. If a patient escalates and ends the session you will be able to call the contact as well as an emergency response team. If having a family member present is not ideal, then always ask for the patient's location at the start of your appointment so that you can call emergency services and provide them with the patient's location if need be. 

Maintain good tele-etiquette. I advise that you sit upright, make sure lighting is appropriate, and create an ambiance in the same way you would if you were seeing a patient in office. Practice with your webcam so that you get comfortable with where your eyes are. Most of us look at the computer screen, but you should practice alternating between looking into the camera for eye contact, and into the screen to assess the patient's affect and body language. 

Set the frame. As with the beginning of any therapeutic relationship, describe what the client should expect as well as what should be expected of you. Describe the commitment to privacy and confidentiality, describe the emergency plan (as above), and reassure the client that the sessions are not being recorded or reviewed by others (if that is the case). 
Don't:
Do not rely on a telephone call without video conferencing, when possible. I am not saying "never conduct a telephone call" in lieu of a video face-to-face visit, but do not rely on that as your main form of office visit. It is important, especially in mental health, to see the facial expressions and body language of patients, and to document a mental status exam. Many items of a mental status exam require you to see your patient, and if you want to be reimbursed appropriately, you must document a mental status exam, and to do so honestly, you must see your patient. Apart from the legalities and reimbursements, patients feel comforted when they are seen, and it allows you and your patients to maintain or build upon your rapport. 

Do not assume your patients know how to use telehealth platforms. I know  many  platforms are  very simple to access: a link is sent to the patient, and they click on it. But some patients will  need to be walked through the process to the last detail. This not only includes patients who are older and less comfortable with technology, but also younger patients who may have severe anxiety or obsessive compulsive disorder, and want to make sure that their telehealth setup is flawless. While telehealth is not difficult to set up, do not take simplicity for granted.  Take steps to ensure that your patients do not feel overwhelmed by the new process.

Do not use a space that you cannot control. It's one thing for kids to be screaming or entering the background during conference calls with your colleagues or non-profit groups. But it must be avoided during appointments with patients. No cameos! 

Virtual backgrounds can be fun. But the best background for a therapy appointment, is one that looks like a mental health provider's office. 
"Work hard and fast to build or rebuild your practice according to your vision."
I plan to maintain a hybrid practice, with both in-person visits and a robust telehealth option, as well as integrate several new platforms to aid with digital evaluation and management services. The reason my practice will maintain telehealth and digital health management is that it allows us to have a wider reach within Michigan, and has allowed us to keep the no-show rate down. Some patients missed appointments due to forgetting, or not having transportation, and with telehealth, we call each patient and they are given the opportunity to have their appointments done from a distance. Some patients want to come in person, and we want to keep that option open, while keeping and improving upon our telehealth services. We are also rolling out the AskRose platform, which allows for easy digital monitoring of patients, by allowing patients to journal, read assignments, and log their moods all in one place. This in turn allows for the mental health provider to review this data, and the hope is it will improve patient well-being and provide a new source of revenue for the clinic. Another platform we are embracing is Kaden Health, which has built in telehealth, note writing, and mental health assessments.
If you like your current EHR, or use paper charts, you can look into doxy.me and Zoom for strictly telehealth video conferencing platforms. Doxy.me is free, and Zoom has a paid and a free product. Just make sure you are satisfying HIPAA requirements. I recommend you begin or continue to build up your telehealth services, and to decide on how your practice will look in a few months to a few years from now. Are you planning to transition completely to virtual medicine, or are you going to offer a hybrid clinic? Are you going to resist virtual medicine altogether? If you go completely virtual, you may miss out on some local patients who may benefit and desire in person appointments. Resisting virtual medicine altogether would be similar to Blockbuster Video resisting video streaming. You will miss many potential patients who prefer virtual medicine, and this number is likely to grow as people take notice of the convenience of telemedicine. My suggestion is to have a hybrid, for the reasons mentioned above. Once you come to a decision, work hard and fast to build or rebuild your practice according to your vision and societal demand and remember the do's and don'ts of telehealth.  
"The illiterate of the 21st Century are not those who cannot read and write but those who cannot learn, unlearn and relearn."- Alvin Toffler
---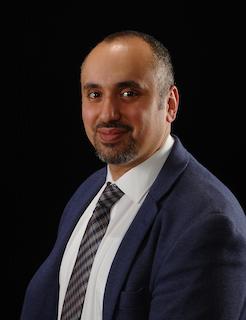 About the Author:
Dr. Shady Shebak graduated from the University of Michigan – Dearborn in 2008 with a degree in Psychology and a minor in Biology. In 2013, he received his medical degree from the American University of the Caribbean. He trained in general psychiatry at Virginia Tech Carilion School of Medicine and Michigan State University. Dr. Shebak is board certified in general and adolescent psychiatry, and addiction medicine. His career interests include treating adolescents and young adults, mood disorders, and personality disorders. He is also involved in culturally appropriate mental health care and advocacy efforts. He has presented at several regional and national academic conferences. Dr. Shebak practices at his new private psychiatric clinic, Core Psych, PLLC in Dearborn, MI.