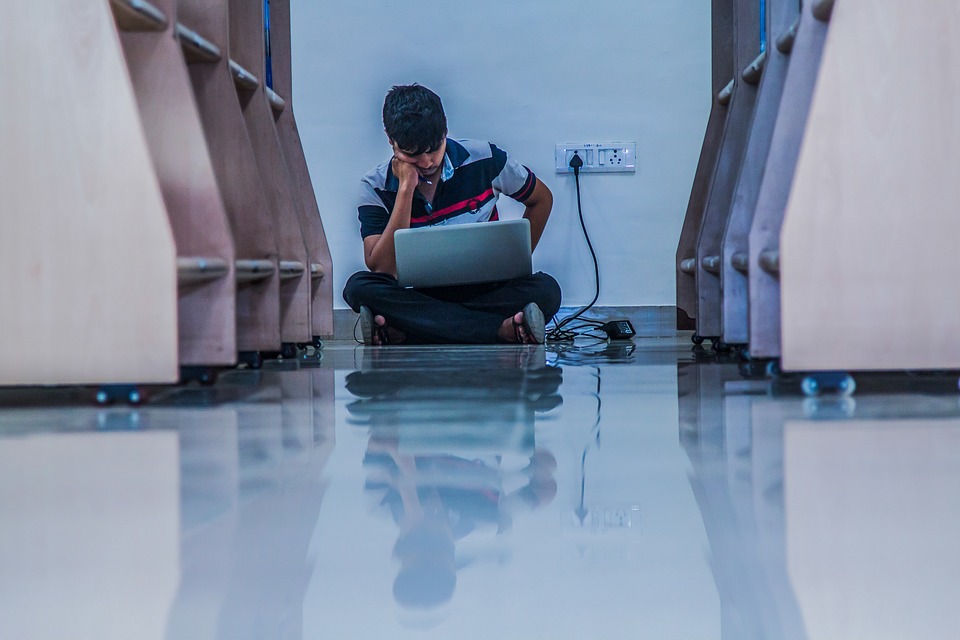 Resources for Muslim Youth
Living in the digital age with a 24-hour news cycle and global political unrest makes it difficult for teenagers to unplug when tragedies occur. It can be tough for youth to emotionally distance themselves from certain events especially if it feels like their identities are under attack. Young people today also face new challenges when it comes to harassment due to the rise of social media.  Outlets such as Facebook and Twitter can often be a hotbed for hate speech. Going beyond even individual interactions systematic discrimination can lead to stressors whether it be from media bias or government policy that disproportionately singles out one population.
Muslim youth are particularly vulnerable in all spaces whether online or not this includes their school environment. Surveys and reports compiled by the DOJ showcased that Muslim youth or those that "look Muslim"  such as Sikh children are being bullied at higher rates than their non-Muslim, non-Sikh counterparts. The bullying is not only student to student but from adults in their lives like teachers. The (Institute for Social Policy and Understanding) ISPU had similar findings when conducting surveys. There is a physiological impact of all these factors. Constant toxic stress from these events coupled with environmental factors is leading to poor physical and emotional well-being.
When I think about what one can do in these situations of overwhelming stress, anxiety, and grief I'm reminded of a Mr. Rogers quote that often circulates cyclically on Facebook,
"When I was a boy, and I would see scary things in the news, my mother would say to me, "Look for the helpers. You will always find people who are helping." – Mr. Rogers
Taking a page out of Mr. Roger's book we have compiled a list of "helpers" or resources that Muslim youth can seek out during times of distress or even before the distress occurs. Each organization's name links to their respective website because although the internet can be a scary place during turbulent times these organizations have made it their mission to carve out safe spaces online for young Muslims.
Naseeha is a confidential, anonymous youth helpline for Muslim Youth in Canada and the United States. You can reach their trained counselors over the phone or chat with them on their website.
Helpline: 1-866-NASEEHA (627-3342)
Calling Hours:
Monday – Friday 6-9 PM Eastern Standard Time
Monday – Friday 3-6 PM Pacific Standard Time
StonestoBridges provides anonymous counseling and support for Muslim Youth as well. They also provide additional resources that go beyond mental health on their website, be sure to check them out.
The Family & Youth Institute is an excellent resource for Muslim parents on how to engage with and communicate with their Muslim teen or child especially if they are struggling with their emotional well-being. They even have fun infographics that one can use for reference.
AMALA also offers confidential youth counseling with trained and culturally competent counselors.
You can reach them at 1-855-95-AMALA
Hours of operation: Mondays, Wednesdays, Fridays, Saturdays, and Sundays between the Hours of 6-10PM PST be sure to check out their website for Ramadan hours.
General information and other resources are listed on this site. If you or a loved one wants to find a Muslim mental health professional in your local community, a directory contains Muslim psychologists, psychiatrists, social workers, counselors, Islamic chaplains, and imams.
Although based in Chicago, the Khalil Center offers spiritually integrated tele-mental health therapy. Muslim mental health professionals video chat with people in need.
If you can't find a Muslim mental health professional or prefer a somebody outside the Muslim community, then this is a great resource to find therapists. The website also provides general information about mental health
Based in Philadelphia, the Muslim Wellness Foundation provides a number of educational resources, including mental health first aid training for community members, including imams. They host the annual Black Muslim Psychology Conference.
The Muslim Alliance for Sexual and Gender Diversity (MASGD) works to support, empower and connect LGBTQ Muslims. MASGD hosts a retreat for LGBTQ Muslims and their partners each May.
HEART Women & Girls promotes sexual health and sexual violence awareness in Muslim communities through health education, advocacy, research, and training. They also provide resources for those who have experienced sexual or relationship violence.
The Substance Abuse and Mental Health Services Administration (SAMHSA) is the agency within the U.S. Department of Health and Human Services that leads public health efforts to advance the behavioral health of the nation. SAMHSA's mission is to reduce the impact of substance abuse and mental illness on America's communities.They also provide a 24-hour Suicide prevention helpline and online chat. The Lifeline provides free and confidential support for people in distress, prevention and crisis resources for you or your loved ones, and best practices for professionals.
The information that appears on here is not meant as a replacement for proper care from a therapist, support group, or other mental health professional.
If this is an emergency, please call 911 or 1-800-273-TALK(8255).