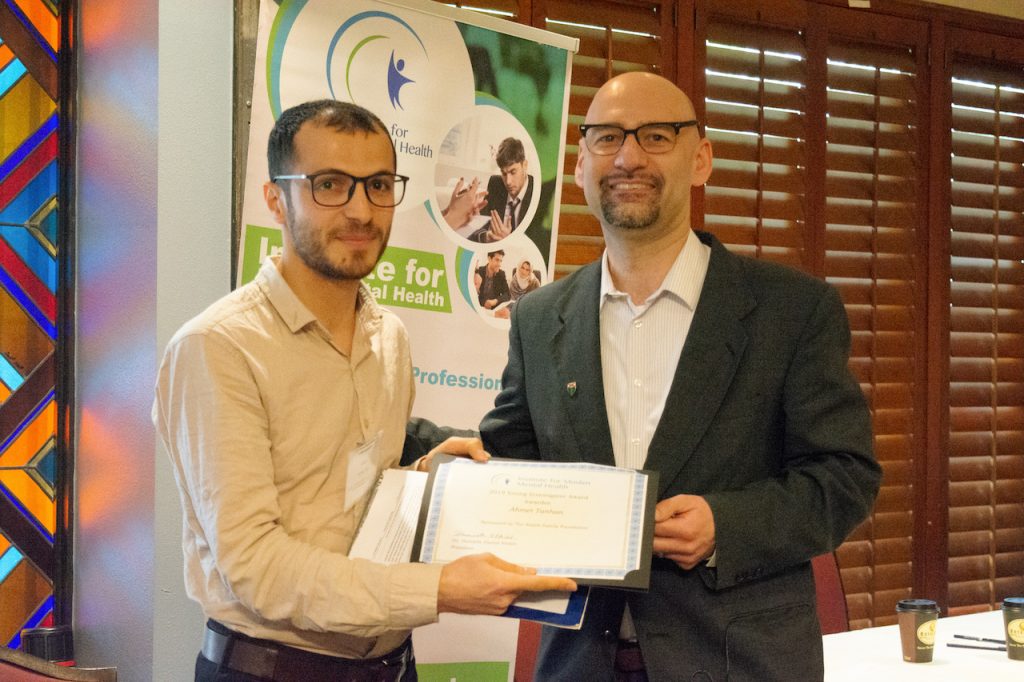 Who is Ahmet Tanhan, Ph.D.?
Ahmet Tanhan is an exciting emerging scholar focused on Muslim mental health at individual, group, community, and global levels to enhance utilization of mental health services to increase wellbeing of Muslims and address biopsychosocial issues from a comprehensive and contextual perspective. He completed his doctorate in Counseling and Counselor Education at the University of North Carolina at Greensboro (UNC Greensboro), one of the best counseling departments in the United States. He currently works as an Assistant Professor at the counseling department at Adiyaman University (ADYU) in Turkey. He also collaborates on research with the counseling department at UNC Greensboro and founded/supervises the Research Association of Muslims at UNC Greensboro (RAM@UNCG), which helps the Muslim community address crucial issues by facilitating research for the Muslim community in the area and utilizing the results to advocate for the quality of life for Muslims.
Research and Contribution to the Muslim Mental Health Discourse
Dr. Tanhan has focused on enhancing the utilization of mental health services among Muslims both in the United States and Turkey. He established how the use of Acceptance and Commitment Therapy (ACT) is one of the most appropriate therapies for use with Muslim clients. For his dissertation, Dr. Tanhan developed a thorough concept map and a contextual theoretical framework for how Muslims in Southeastern United States approach mental health issues and the use of formal mental health services. The most important finding of the dissertation was that the Muslim participants valued both contemporary and traditional (spiritual, cultural) biopsychosocial scientific approaches to address mental health issues (Tanhan, 2017). In another study, Tanhan & Francisco (2019) have constructed a comprehensive list of psychosocial issues faced by college-affiliated Muslims in the U.S., for which he was awarded the Altalib Foundation Innovative Scholar Award at the 11th Annual Muslim Mental Health Conference at Tempe, AZ.  
Dr. Tanhan also established a mental health clinic at Adiyaman University (ADYU) in Turkey. This was designed [1] to serve college students and gradually extend to the overall general public, [2] to train new counselors from a more clinical and effective supervision training model, and [3] to conduct research. The center has been an important presence at the university both with its service and research. In 2018, the center served more than 1000 clients and conducted research on supervision in counseling, depression, anxiety, and quality of life. 
Areas for Potential Collaboration and Mentoring
For investigators looking for collaborators or graduate students seeking mentors, his current research program focuses on (a) understanding and addressing psychosocial issues of Muslims (e.g., individual, group, community, global levels) in the United States, (b) the use of Acceptance and Commitment Therapy (ACT) especially from a clinical/research perspective at individual and community levels, (c) supervision of mental health providers, (d) mental health issues (e.g., depression, anxiety) and counseling.   
Moving Forward
Dr. Tanhan highlights the need for Muslim mental health providers to collaborate with other key professionals (e.g., imams, physicians, researchers) to introduce mental health services from two main perspectives: [1] mental health services that enhance the quality of life of Muslims both at individual and community levels through a positive psychology perspective, and [2] utilization of these services for clients facing both minor and serious issues from a pathological perspective. He also stresses the need for mental health providers to be more sensitive to the priorities of the Muslim community and calls for contextually driven research and evidence-based services.
To Follow His Research: 
Google Scholar: https://scholar.google.com/citations?user=N3zDgFQAAAAJ&hl=en
Research Gate: https://www.researchgate.net/profile/Ahmet_Tanhan/contributions